Entries must be recieved by October 2.
If your device is not able to acess these links, send an email to entries@fowlfest.org and we will e-mail you the file.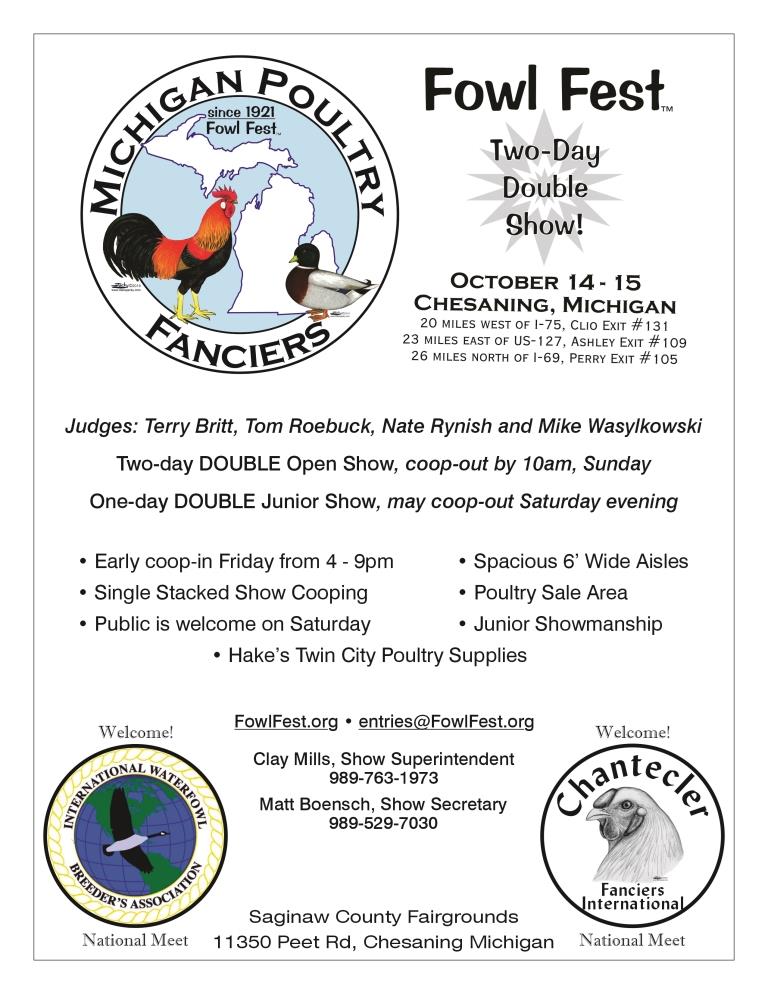 Fowl Fest show catalogs will be available near the end of August on this website.
Entries close
October 2, 2023
.